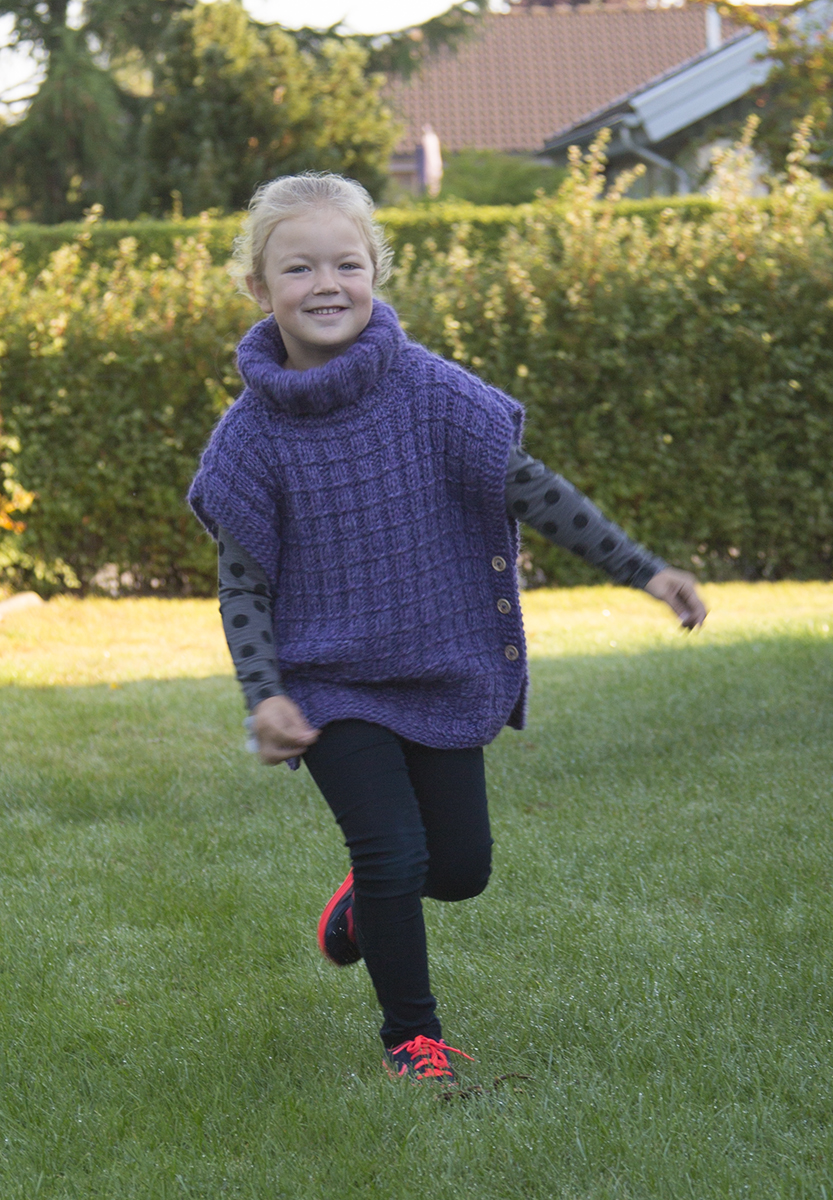 The Putte Poncho is a super versatile poncho for kids. It's made simple in a lightly textured pattern with a curved hem to allow room for play.
I have chosen to make it in Drops Air, which is a lovely warm and very soft yarn that is guaranteed not to make the lovely children say: it's itchy 🙂
It's knitted in double Drops Air on size 8 needles, so it's an easy and manageable project. The neck was started on needle 7 and then later moved to needle 8 to get a little hold.
When I made it at the request of my daughter, the specifications were very precise and straightforward: warm, soft and purple with buttons.
I started immediately and the Putte Poncho jumped off the needles and it was approved on the first try.
Details about Putte Poncho by Stine Øster – 2-8 years
 
Type
Poncho
Size
2(3-4)5-6(7-8) years
Goals
Chest width : 68(74)80(86) cm + edge for buttons
Length: 42(45)48(51) cm.
Material(s)
Air Drops
Consumption
5-5-6-6-6 keys Air
6 buttons of 20 mm.
Knitting gauge 10×10 cm
11 stitches with 2 strands on size 8 needles
Sticks
7 and 8 mm.
Level of difficulty
Let
Languages
Danish
It's designed a little wide, as it's meant to be a transitional outerwear with a fleece sweater underneath.
But look at the chest width before you start, because if it's going to be a cozy poncho, you may not need it quite as wide, so you can make it one size smaller and just keep the length.
The model is called Putte because that's what we call our youngest daughter.
Drops Air is one of the most popular yarns from Drops, it has a running length of 150 meters, where the normal length is about 75 meters in this yarn group, so you get a lot of yarn for your money.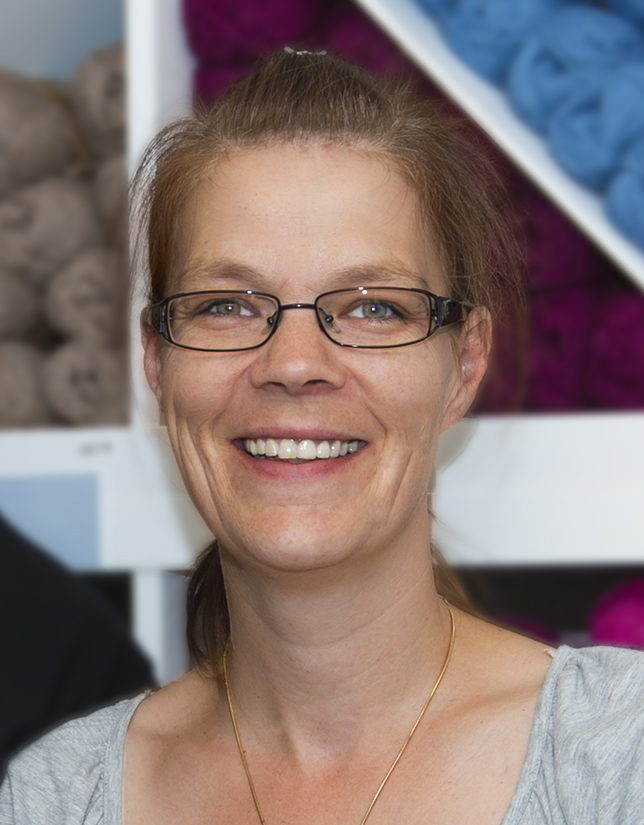 Latest posts by Strikkeekspert Stine Øster
(see all)