Knitted dishcloths for the kitchen have become a huge hit. In fact, never before have so many rags been knitted. In 2015, it was revealed how much microplastic is in the disposable cloths you buy at the supermarket. The worst thing is that since then, at least at the time of writing, not one of these has happened.
That's why I've decided to knit my own rags and make this and many of my other patterns free, so you can knit away with a clear conscience.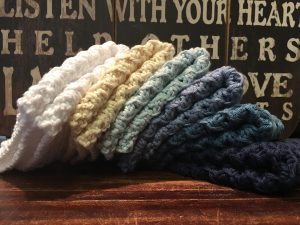 Dimensions: 23 x 25 cm.
Material: Drops paris
Consumption: 1 key per cloth
Stick: 4.5 mm.
Gauge: approx. 17.5 stitches per 10 cm. in width.
Recipe
Cast on 41 stitches on a 4.5 mm Paris needle and work 5 rows of seed stitch (knit 1, purl 1)
Now it's time to work the pattern, but work the first and last 4 stitches in seed stitch throughout.
Pattern :
Row 1: knit 2, *yarn over, slip 1 knit, knit 2, slip the slipped stitch over the knit 2 stitches* knit 1
Row 2: purl
Row 3: k1, slip *k1, k2, slip the slipped stitch over the 2 knit stitches, yarn over *k2
Row 4: purl
Repeat the 4 rows.
When the work measures approx. 23 cm and you have worked the 3rd row of the pattern.
Continue with 5 rows of seed stitch to edge and bind off.
Copyright
If you would like to use my photos or the recipe here on your own blog or otherwise share it with others, please remember to link to my page or this post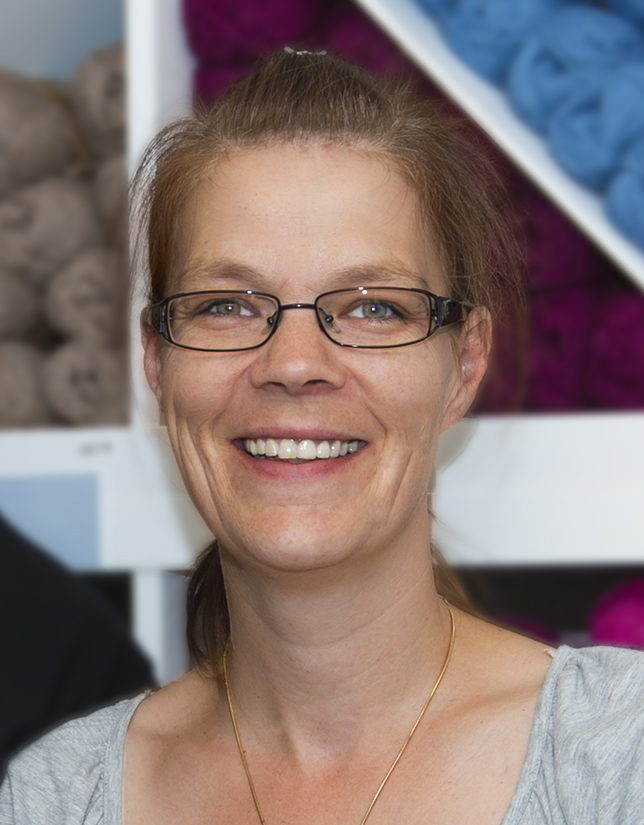 Latest posts by Strikkeekspert Stine Øster
(see all)