I love Drops Air, which is a lovely soft and slightly airy yarn. It's originally for needle number 5, but I think it's even better and softer on a needle number 7.
Size Onesize
Chest width Up to 115 cm
Length 80 cm
Material Drops Air
Consumption 5 x Air 03 3 x Air 11 2 x Air 01 1 x Air 06
Needles 80 cm. 6 mm
Gauge 10×10 cm 10 x 10 cm = 15 stitches x 20 rows
My wish for a simple and stylish cardigan that is easy to hide in ended up with this one and I'm very happy with it
Recipe
Cast on 170 stitches on needle number 6 with Air 11 and work in stockinette stitch until the piece measures 35 cm, remember to knit the edge stitches on each side on all rows throughout the entire piece.
When the work measures 39 cm. change to color 03 and divide the work as follows :
Knit 57 stitches, turn and knit back, knit only these 57 stitches until it measures 22 cm. Continue with the next 56 stitches in the same way and finally the last 57 stitches.
Now change to color 01 and join the work and knit all rows until the work measures a total of 80 cm.
You now have a square piece with 2 "holes" these holes are for the arms.
Now it's time to knit sleeves.
Cast on 40 stitches with color 03 and knit 5 rows
2 rows knit with color 01
Knit 2 rows with color 11
2 rows knit with color 01
Knit 4 rows with color 03
Continue in stockinette stitch with color 03 and increase 1 stitch on each side every 4th row until you have 60 stitches.
Continue in stockinette stitch until the work measures approx. 58 cm. and bind off all stitches.
Knit an identical sleeve.
Sew in the sleeves and crochet a row of double crochets with color 06 all the way around the "square".

Copyright
If you use my images or recipe please link to this page 🙂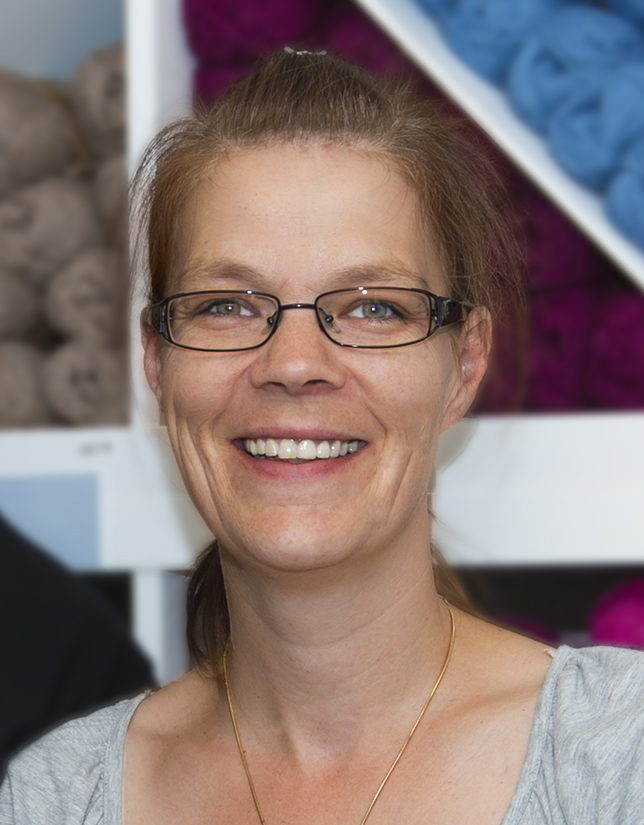 Latest posts by Strikkeekspert Stine Øster
(see all)