100% organic dishcloths with a beautiful net pattern. Since all the talk about microplastics came out in 2015, I've been knitting quite a few (read many) dishcloths. This has resulted in a number of different recipes, which you can find here on my site. This time it's a 100% organic dishcloth knitted in Cewec yarn.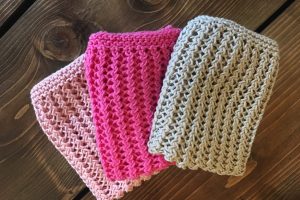 Size: approx. 29 x 29 cm.
Materials: Organic Cottonwood Cotton
Consumption: 1 key per cloth
Stick: 4 mm.
Gauge: 19 stitches in pattern per 10 cm.
Recipe
Pattern
*wrap, slip 1, knit 1, slip the loose stitch*
*wrap around the needle, 2 purl together*
Cast on 54 stitches on needle 4 and knit 5 rows.
Now continue in pattern, but knit 3 edge stitches on each side throughout.
Work the pattern until the work measures approx. 27.5 cm or until you have worked row 1 of the pattern.
Now knit 5 rows and bind off loosely.
Copyright: If you want to use my pictures or the recipe itself on your site, remember to acknowledge the source by linking to either this page or elsewhere on stineoester.dk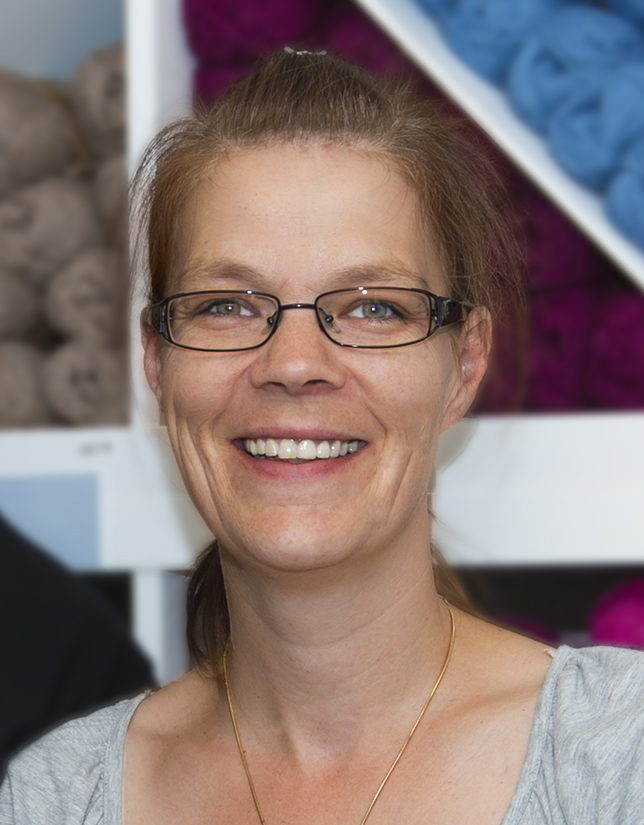 Latest posts by Strikkeekspert Stine Øster
(see all)