It doesn't get any simpler than that!
A simple raglan blouse with so many options.
It is worked from the bottom up and the body and sleeves are joined at the raglan, which minimizes assembly as only a few stitches are needed under each sleeve.
I've made 3 different variations here, but the possibilities are wide open to play with both colors and patterns.
In this pattern, there are explanations for the 3 models in the picture, so there is something to work from if you don't want to make crazy changes yourself.
They are all knitted in Drops Brushed Alpaca Silk, a light and airy yarn that is knitted on size 5 needles.
Containing both Alpaca and silk, it's fantastic to knit with for a light and airy look.
The blouse has single ribbing and the rest is made in stockinette stitch, so even beginners can join in.
The blouse is knitted in Drops yarn from Rito.dk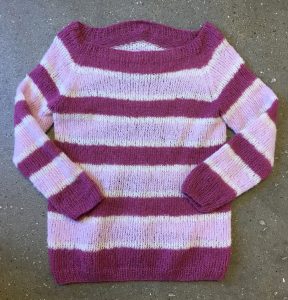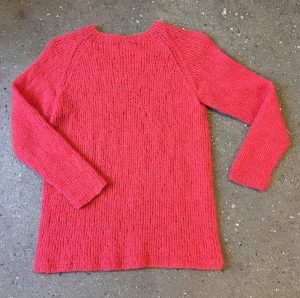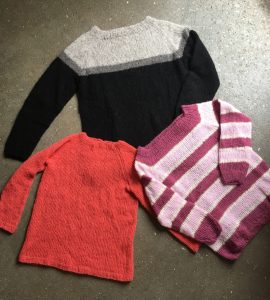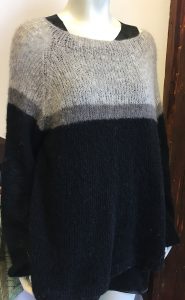 The Præstø blouse – A lightweight knitted blouse
I've made quite a few of this model and since it's so simple, it's a breeze to play with colors and patterns.
Take it up a peg for a looser, slightly oversized style that goes over the shoulders for younger kids or take it down a peg to fit a small teenager.
The blouse is named Præstø, both because we live in Præstø, but also because every year there is a huge market called French Spring, which attracts a lot of tourists. I try to design something new every year for this big event.
So for them to remember wonderful Præstø, it should be called the Præstø Blouse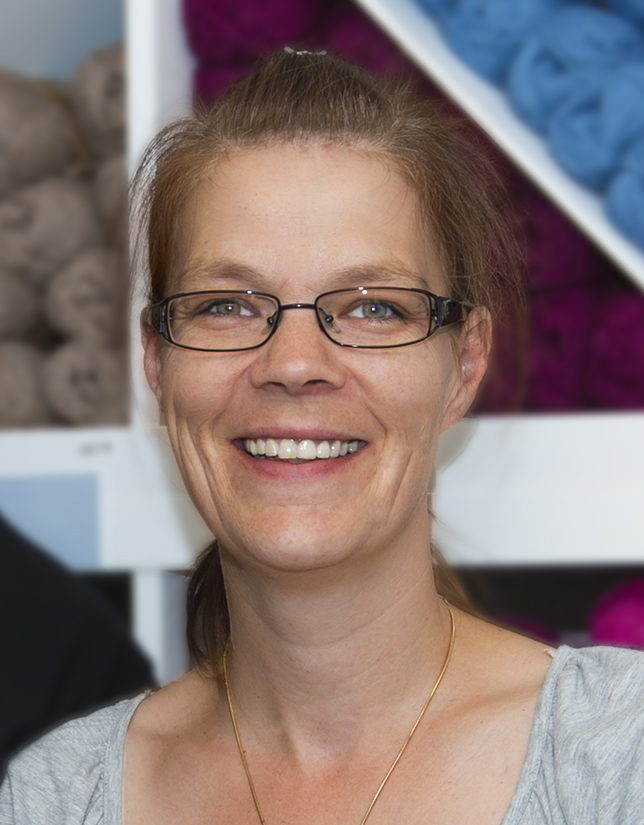 Latest posts by Strikkeekspert Stine Øster
(see all)