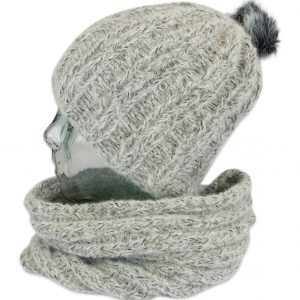 Hat and cowl knitted in the delicious Garzato Fleece from Lana Grossa. It is a very special yarn that spreads a lot and makes the hat both soft but also very light compared to a hat in regular wool yarn.
The pattern is super simple and great for the beginner who wants to knit their own hat and cowl. The yarn is easy to work with.
The recipe:
Size One-size
Material Lana Grossa Garzato Fleece
Consumption 100 grams/2 skeins
Pompom: Make your own or buy a ready-made one
Needles Circular needles 8mm Sock or circular needles
Gauge 10×10 cm 16 stitches x 20 rows
Yarn and Pompom
I used Garzato Fleece for this pattern and a 14 cm pompom or a 16 cm pompom. Click the link to go to the page if you want to buy the yarn or pompom
Hat
Cast on 52 stitches with double yarn and knit 2, purl 2.
When the work measures 18 cm, knit 2 together, purl 2 together. (26 stitches left)
2 rounds 1 knit, 1 purl.
Work 2 rows together in the round.
1 round 1 knit, 1 purl.
Knit 2 together in the round and pull the thread through the rest of the stitches and sew in place.
Add a pompom on top.
Cowl
Cast on 34 stitches with double yarn and knit 2, purl 2, but remember to start and end with knit 2 stitches for better hold.
Pick up the rest of the yarn or until you think it's the right length and sew together.
Copyright
If you want to use my image or the recipe, please link to my page 🙂
This pattern is knitted by Pia Rasmussen, based on a design by Stine Øster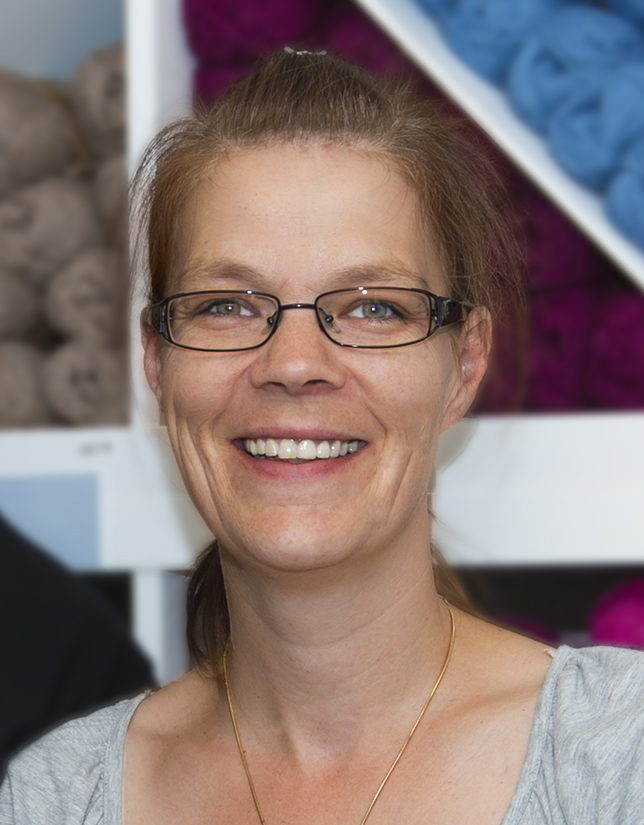 Latest posts by Strikkeekspert Stine Øster
(see all)